Paintball Sport
You are provided with protective mask/goggle, paintball marker with CO2 gas canister, paintball pellets and chest/back protector (per request/rental).
Quoted from the penang-paintball website, a paintball is a just a round gelatin skin filled with dyed liquid. When a paintball hits a target at a high enough speed (around 10 feet per second), the ball splits and the liquid inside leaves a mark on the target. A paintball is non-toxic, water-soluble and biodegradable.
Aiyoh you go and find out more from the website lah if you are interested.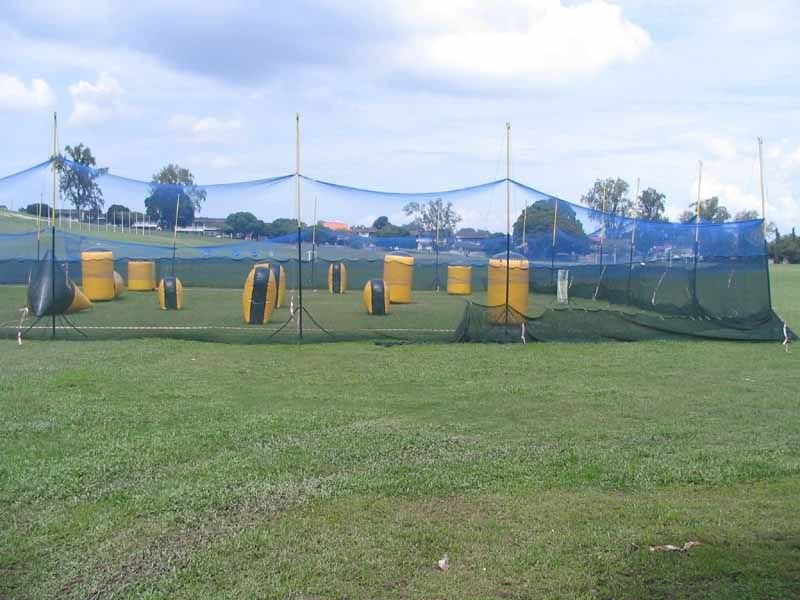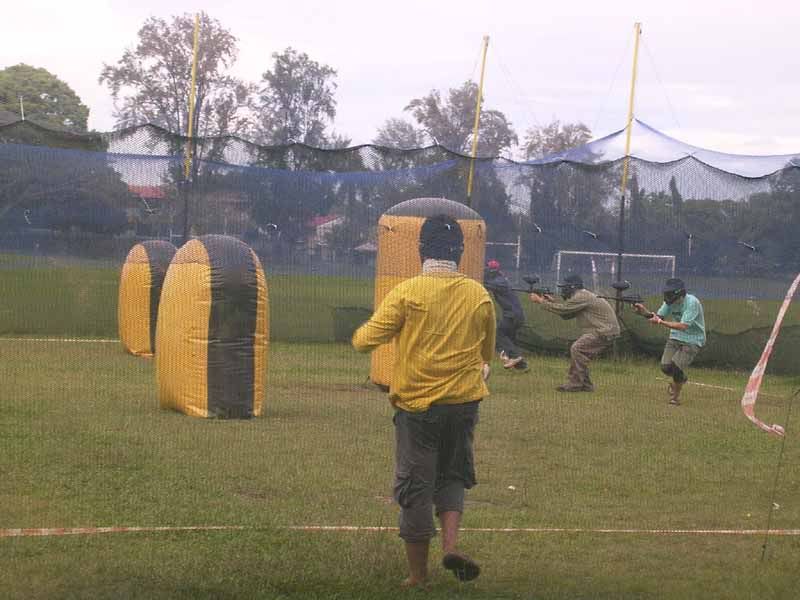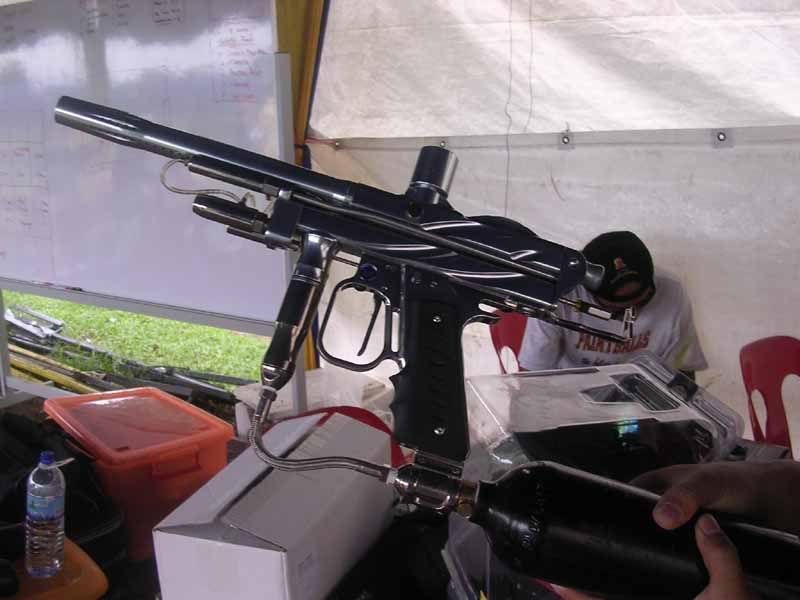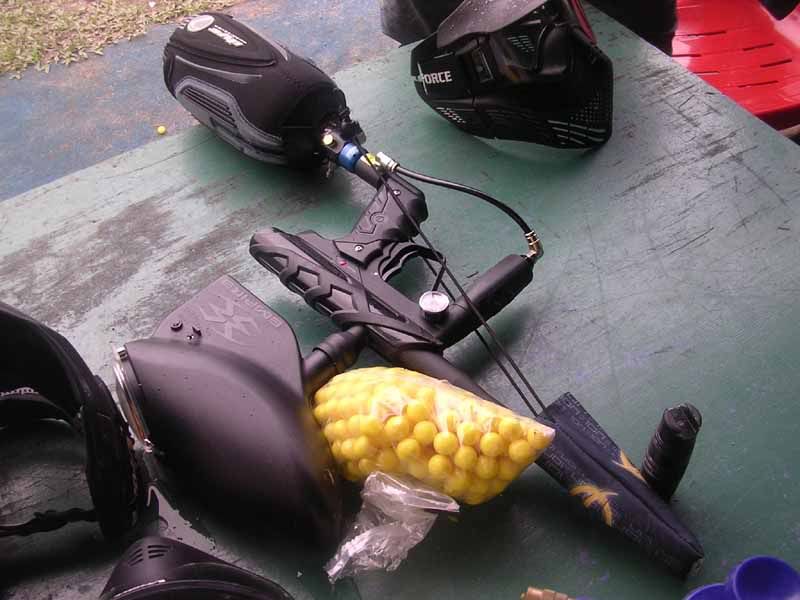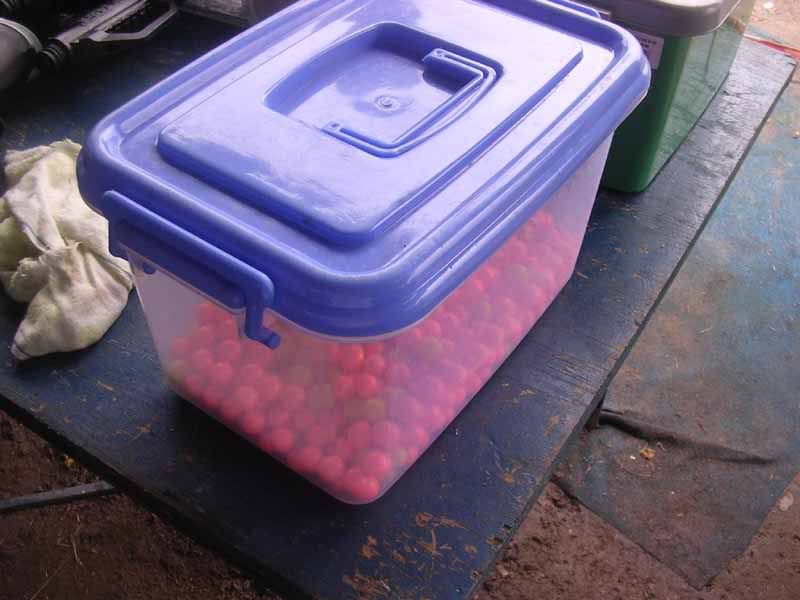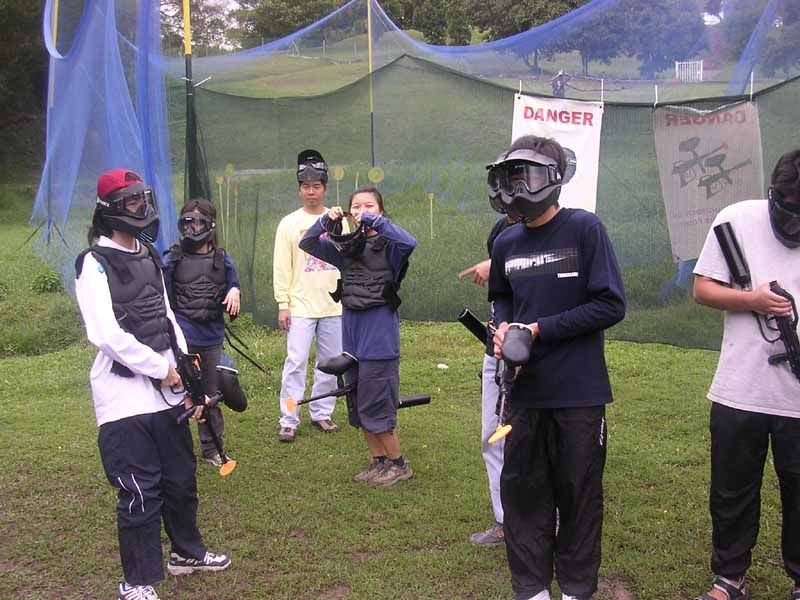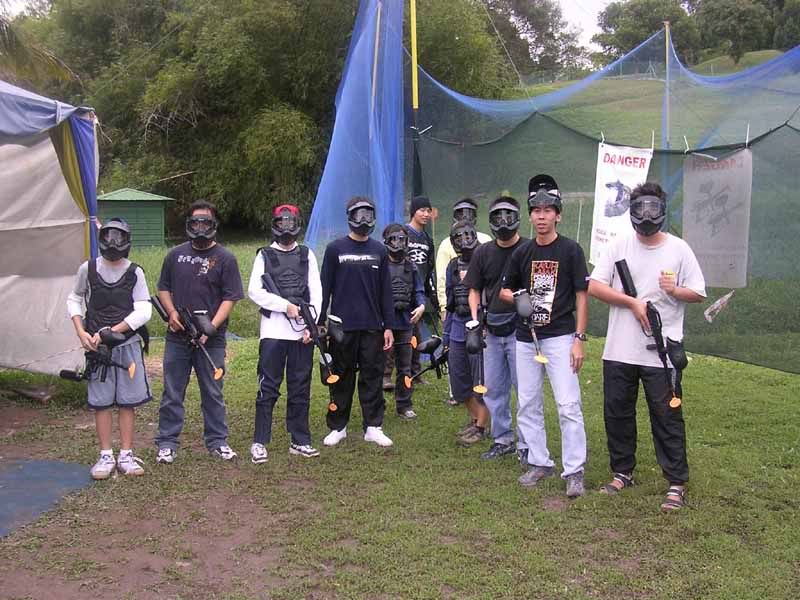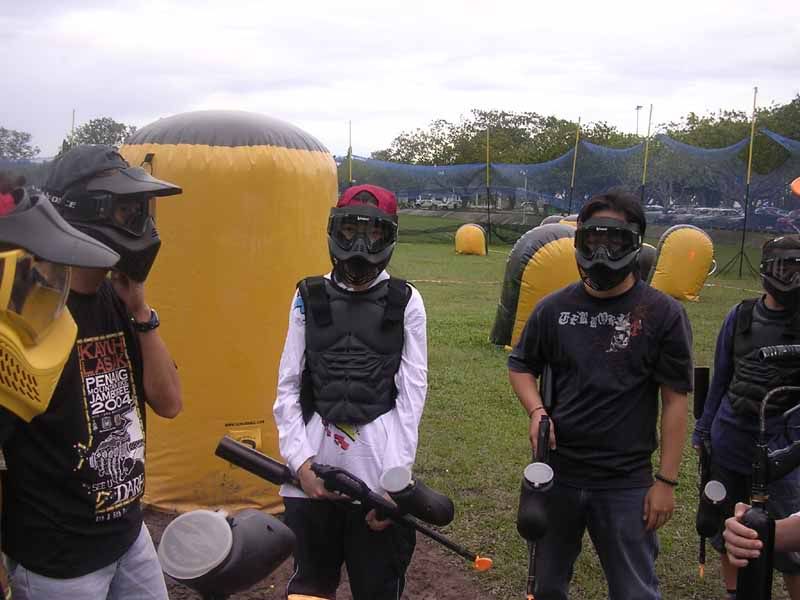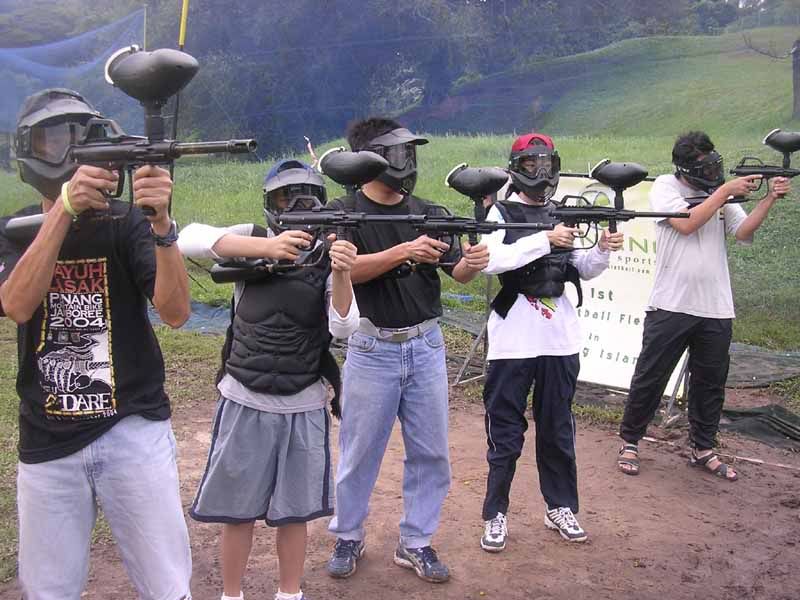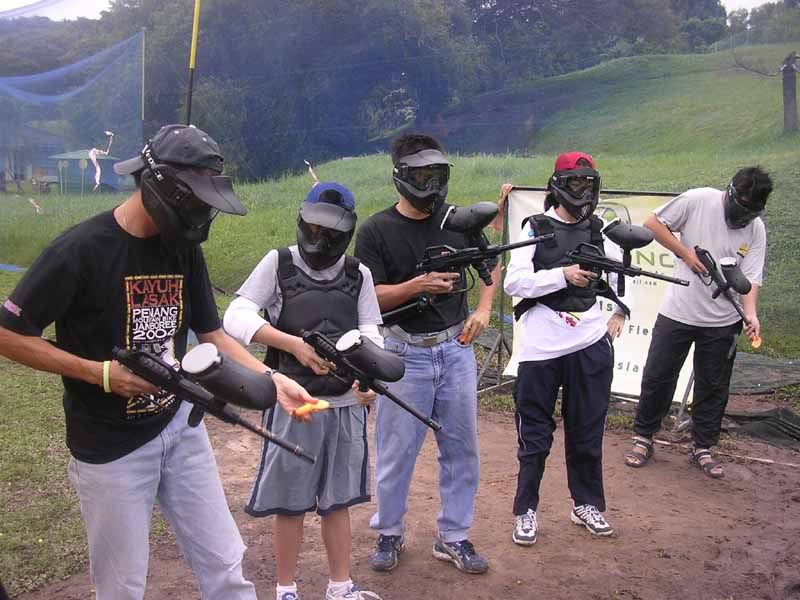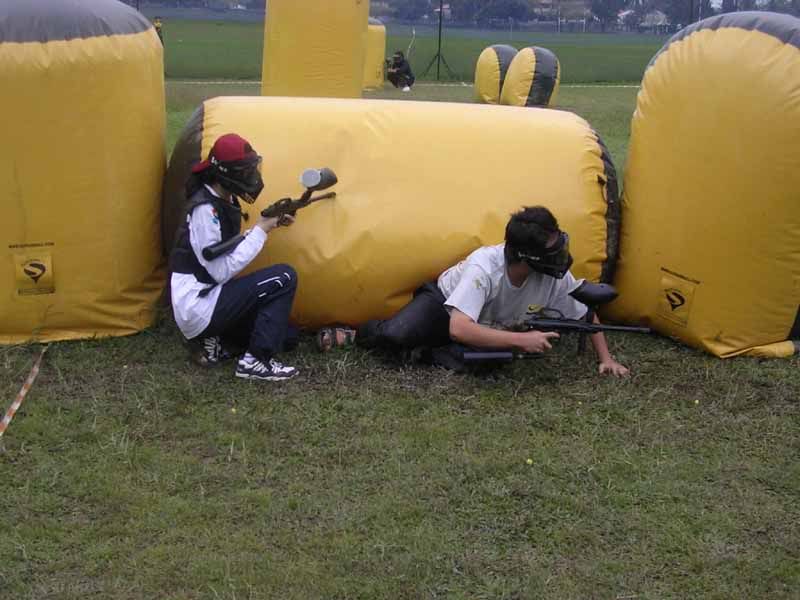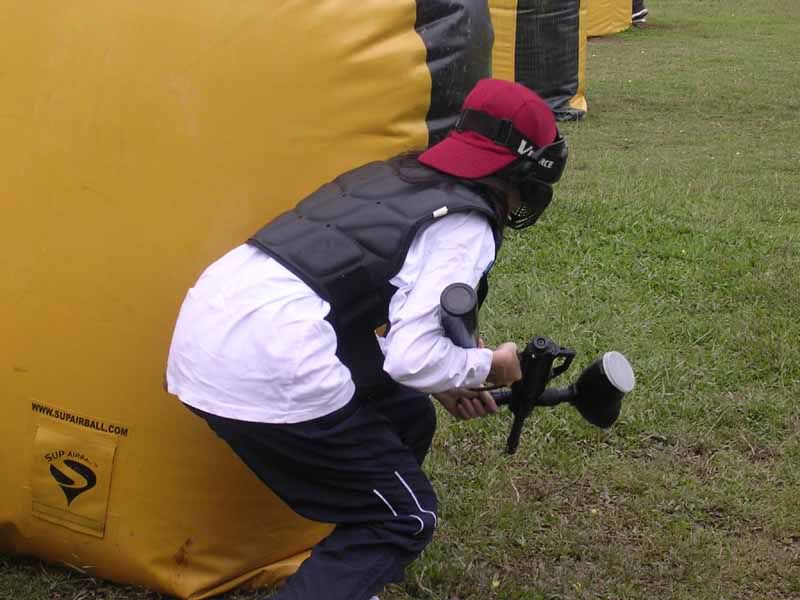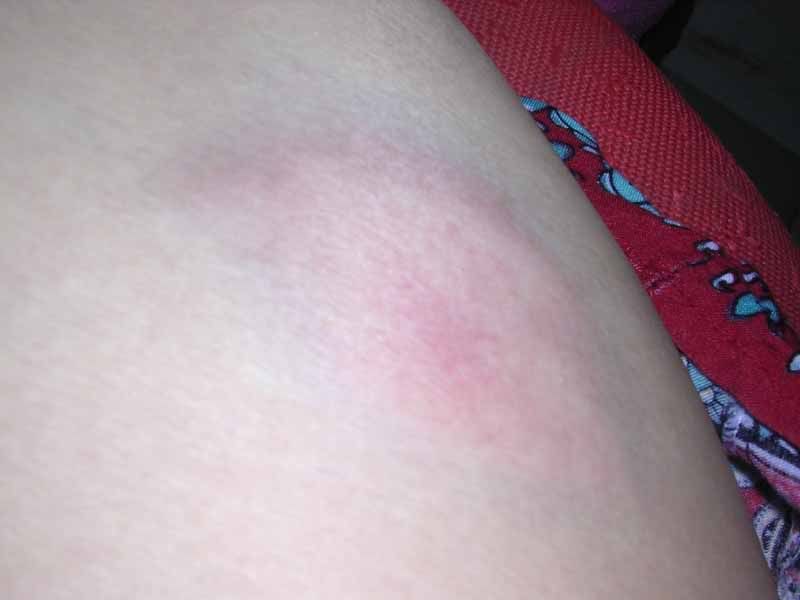 (This post is originally linked from here)